Brazilian Jiu-Jitsu
Do You Want to Learn the Art and Science Behind the Fastest Growing Sport in the World?
If you want to transform your body, sharpen your mind, improve self-confidence and easily get in great shape without getting bored then you've come to the right place!
Whether you want to start competing in Jiu-Jitsu matches or keep it purely recreational as a fun way to get in and stay in shape this is a sport that has a lot to offer.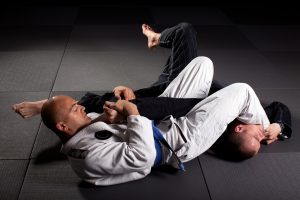 Brazilian Jiu-Jitsu has become the #1 choice for adult martial arts because of it's high level of effectiveness as a self-defence method, the amazing workout it provides, and the massive amount of depth to it that keeps you coming back to learn more.
BJJ is quickly becoming a popular recreational and competitive sport amongst adults from all walks of life looking for a fun and challenging activity to keep them in great shape and learning. Jiu-Jitsu has a depth of knowledge few other sports can match, and unlike other sports where most participants started as young children we have men and women that have started in their 20's, 30's, 40's, 50's and older!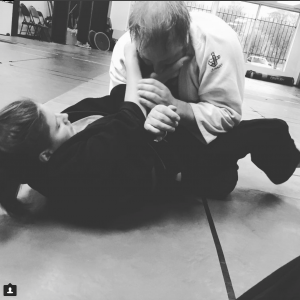 Jiu-Jitsu is an approach to exercise, combined with self-defense that works like nothing else you've ever tried before. It is the fastest growing sport in the world right now, and there is a reason for it.
Our Brazilian Jiu-Jitsu Program will drastically reduce your stress levels and so much more. You will discover that our Martial Arts Program is dynamic, safe and easy to learn! It will sky rocket your levels of energy so you are more productive during the rest of your day!
Our Brazilian Jiu-Jitsu training program is designed to accommodate you!
We have workouts tailored to increase your flexibility, coordination, balance, reflexes and strength. You'll get in the best shape of your life. The benefits of training in BJJ are simply amazing.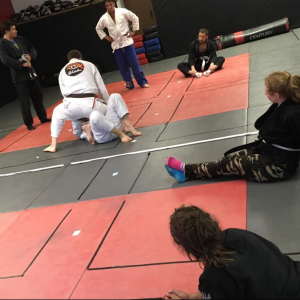 You can...

Reduce Stress
Improve your physical balance
Increase your self-confidence
Improve your physical conditioning
Increase your flexibility
Shed your excess body fat
Get results quickly
You get the ball rolling with our Jiu-Jitsu  program. You can reach all of your fitness goals and we can help!

But only if you take action....
How do I get Started?
Whether you want to just get in shape, learn self defense or compete ... we've made getting started very easy and convenient for you. All you need to do is call us at 204-505-2787 to get started right away! or hit the button bellowto register online.
We want to make sure that our classes are a good fit for you, and we want to make sure that you are 100% happy with what we have to offer. In order to make it easy for you to get started we would like to offer you a 30-Day trial membership. No commitment, no requirement to join afterwards. We want to ensure that all your questions get answered and our program is a good fit for your needs.